Piling Contractors: Nationwide Services
Welcome to JP Construction's Piling Contractors near me Page. We take pride in offering high-quality piling solutions across India. we provide piling contractor services in almost every city and nearby area of India. Our experienced team, state-of-the-art equipment, and commitment to excellence set us apart as a leading name in the piling construction industry. we have all solutions for Piling projects. Call Now: +91 8709668332 for Piling Contractors Services
We provide piling contractor services everywhere, including the following major cities in India:
Mumbai
Delhi
Bangalore
Kolkata
Chennai
Hyderabad
Pune
Ahmedabad
Surat
Jaipur
Lucknow
Kanpur
Nagpur
Indore
Thane
Bhopal
Patna
Vadodara
Ghaziabad
Ludhiana
Agra
Nashik
Faridabad
Meerut
Rajkot
Varanasi
Srinagar
Aurangabad
Dhanbad
Amritsar
And many more! No matter where your project is located, our comprehensive piling contractor services are available to ensure the strength and stability of your foundations.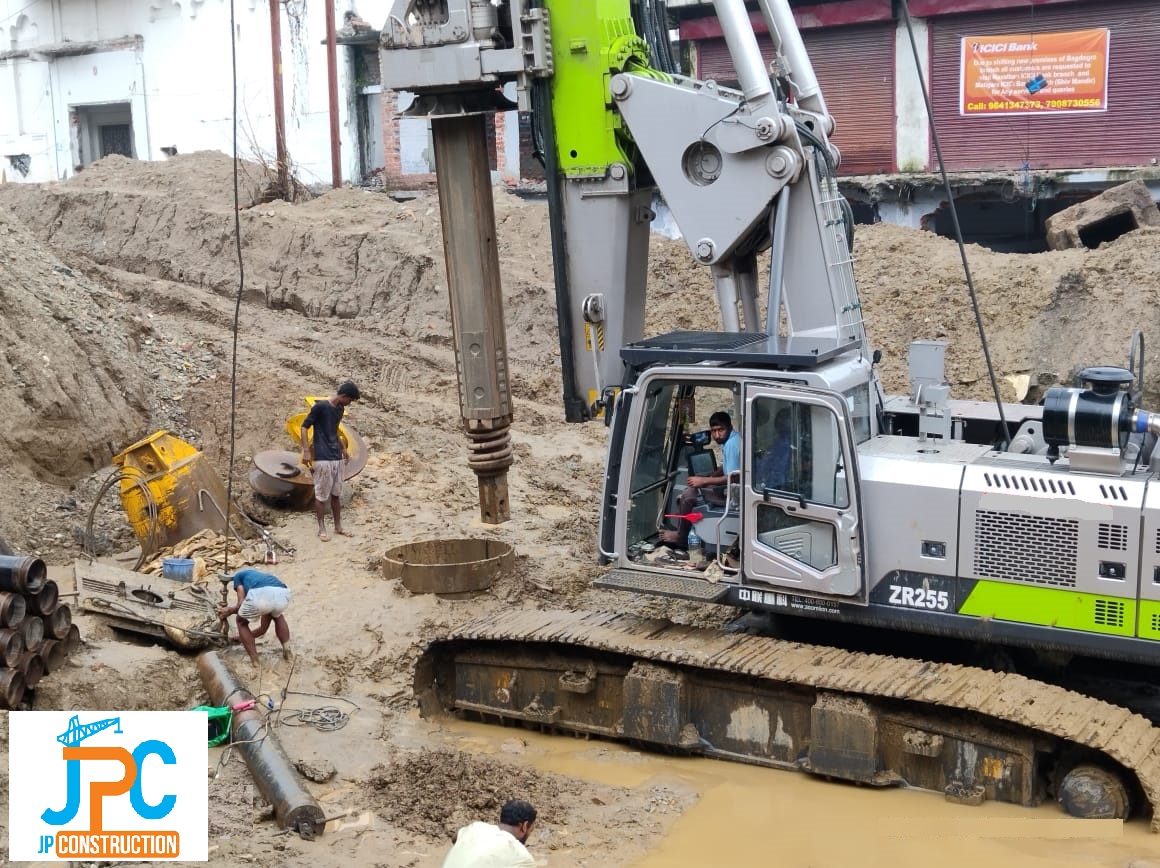 Our Piling Services:
Driven Piles: Utilizing advanced technology, we install driven piles with precision, ensuring the stability and durability of structures.
Bored Piles: Our expertise in bored piling guarantees strong foundations for various types of projects, from buildings to bridges.
Micro Piles: When space is limited, our micro piling techniques offer reliable foundation solutions for challenging terrains.
Our Popular Piling Contractor Services :
DMC Piling Services
Auger/Manual Pile Services
Chiesel Bailor Piling Services
Stone Column Piling Services
Pile Reinforcement Cage Making
MS Liner Plate Rolling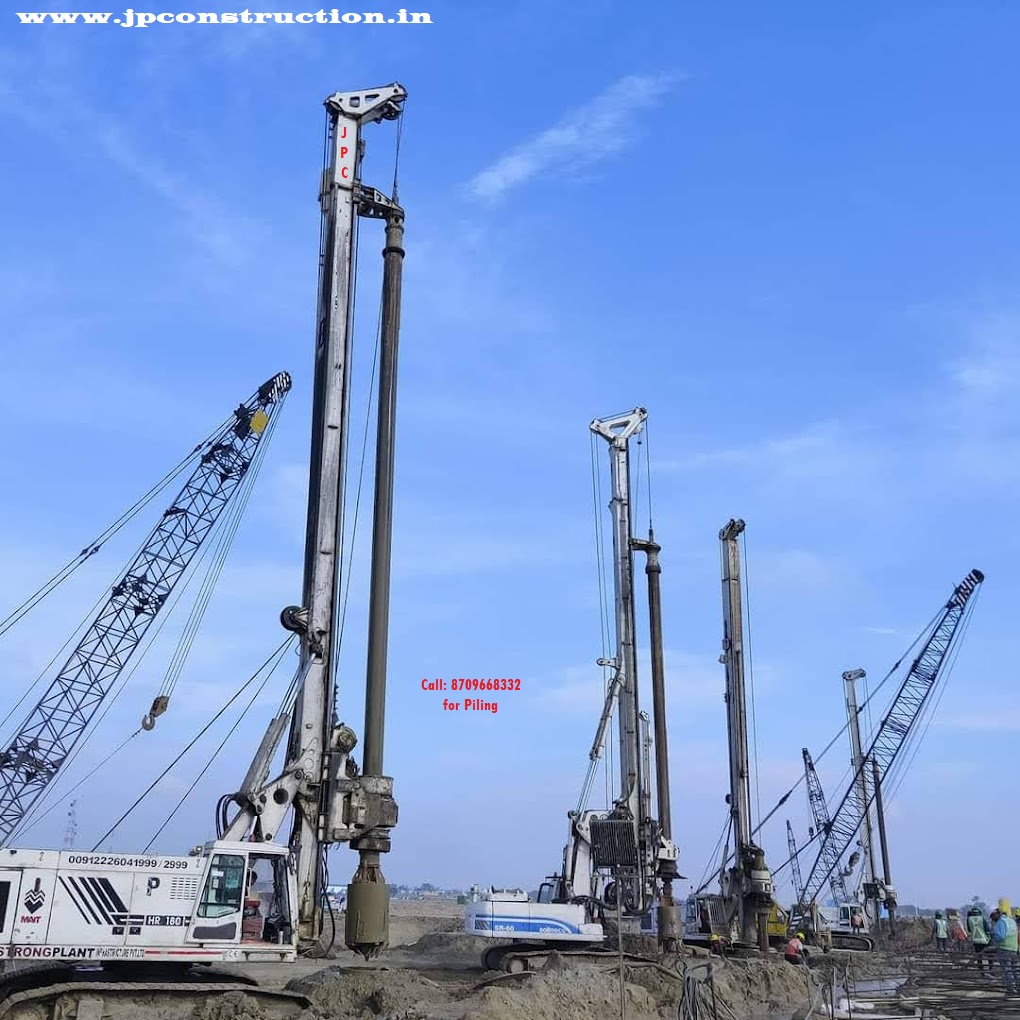 Best Piling Contractor India
Piling Contractors near me Across India:
We are proud to serve clients in every corner of India. Here's a list of states where you can find JP Construction's trusted piling contractors:
Andhra Pradesh
Arunachal Pradesh
Assam
Bihar
Chhattisgarh
Goa
Gujarat
Haryana
Himachal Pradesh
Jharkhand
Karnataka
Kerala
Madhya Pradesh
Maharashtra
Manipur
Meghalaya
Mizoram
Nagaland
Odisha
Punjab
Rajasthan
Sikkim
Tamil Nadu
Telangana
Tripura
Uttar Pradesh
Uttarakhand
West Bengal
Contact Us:
For inquiries about piling services or to connect with our regional contractors, please reach out to us at info@jpconstruction.in | +91 8709668332 . We're dedicated to building strong foundations for India's future.
visit piling contractor website: piling-contractor.com
Keywords: piling contractor, Pile Contractor, piling, foundation, Patna, Bihar, India
Call Now: +91 8709668332 for Piling Services